If you've ever watched an LFL game, then you can probably understand the mass appeal. The league debuted in 2009 as the Lingerie Football League, but for some reason or another, they decided to change the new to the Legends Football League.
Related: This LFL battle got real after an all-out brawl
With lingerie no longer in the name of the league, we guess they were due for some updated uniforms. While the new ones are nowhere nearly as skimpy as they were once upon a time, they do definitely still showcase some serious curves. According to the media relations director, Philip Darnell, on the LFL website:
"The uniform has been subject to a lot of discussion and at times controversy since the sport's inception in 2009".

"Original uniforms from 2009 to 2012 when the brand was known as the Lingerie Football League were a skimpier sports bra and boy shorts with lingerie accents. In 2013, with the re-brand to Legends Football League, there was a complete change of fabric to performance compression wear and all lingerie accents were removed."

"Fast forward to 2017, the next major evolution of the on-field uniform has arrived, full pants uniforms which will place more of the viewer's attention on the athlete and sport as well as providing greater safety for athletes."
While the have taken the health of the players into consideration, have they neglected their target audience? Only time will tell if the change will be a success.
This is what the original uniforms looked like: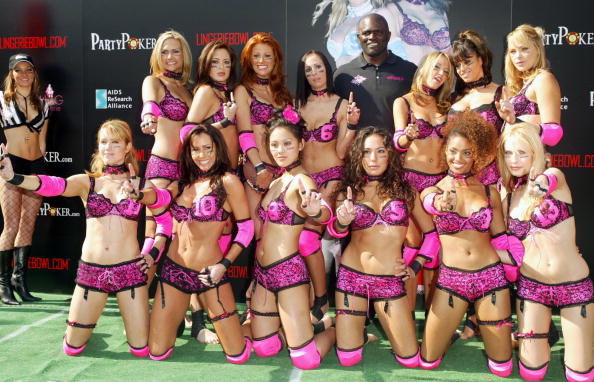 These were the uniforms they switched to in 2013:
And, of course, the new 2017 uniforms. Offered in multiple variations:
What do you think?